From 9 to 18 July 2019, the annual High-Level Political Forum (HLPF) took place at the United Nations headquarters in New York City. The HLPF is the main UN platform for the follow-up and review of progress made towards the 2030 Agenda, consisting of 17 Sustainable Development Goals (SDGs) that were set out in 2015.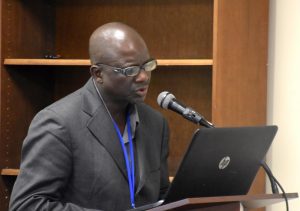 This year's programme attracted over 2,000 participants, including 100 government ministers, and over 40 countries presented their Voluntary National Reviews (VNRs).
Our Salesian representative at the UN was Fr. Thomas Pallithanam. He proposed two side events during the main forum, in partnership with other institutions from Ireland.
The first side event, titled 'Addressing Inclusion, Inequality and Institutions',was promoted in partnership with Misean Cara, with discussion and reflection focusing on the VNR process in the participating countries. Fr Thomas looked at possibilities for strengthening VNR mechanisms, as well as the evaluation of the SGDs, in order to achieve them. The section was moderated by Project Officer for Human Rights at Misean Cara, Eamonn Casey. Representatives from Don Bosco organizations in Ghana and Sierra Leone, and from Three2six in South Africa, were among the panelists.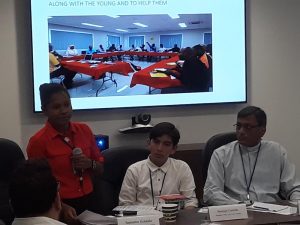 As a second side-event, a panel discussion on 'Youth Aspirations & Climate Urgency' was organized by Don Bosco Green Alliance, along with Salesian Missions USA and Don Bosco Network (DBN).
This panel discussion focused on SDG 13 Climate Action, and the impact of climate change on young people and their future. The four panelists were September Kelokelo from Don Bosco Institute, Papua New Guinea; Santiago Corrales from Don Bosco Technical Institute, Panama; Abigail Gyabaa from Don Bosco Youth Network West Africa, Ghana; and Rebecca Petz from Don Bosco Youth Net, Germany. The discussion was moderated by Salesian Fr. Savio Silveira, Convener of Don Bosco Green Alliance.
Don Bosco Ireland Youth Aid (DBIYA) took part in the events and supported the program with a €7,000 grant from Misean Cara , joining other Don Bosco Network organisations in co-funding.