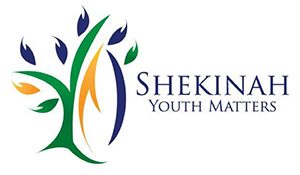 When the Shekinah Youth Retreat Training Course saw the light of day fifteen years ago this year, few might have envisaged its longevity or development. It was born out of a crisis. Due to the vocation crisis many of the school retreat teams which had been operated by religious congregations had ceased to function. School retreats were still, at that time, part and parcel, at least, of the life of most Secondary Voluntary schools and there was a dearth of trained personnel to deliver the retreats.
Shekinah, as a Youth Retreat Facilitation course was the brain child of Jennifer Perkins FMA who was ably assisted by Jim O'Hagan CFC when the course took its first baby steps. All Hallows College was still thriving at the time and Shekinah found there a home and positive environment in which to grow. From those very early days the course began to grow, adapt and evolve. Alas, when All Hallows closed its doors Shekinah had to find a new home and new accrediting body. So began the course's close association with St Patrick's College, Maynooth. It was accredited as a Certificate Course (level 6) in 2014 and with much planning and preparation evolved to a Diploma course (level 7) in 2016. In 2015 it was established as a company limited by guarantee. During all this time, too, the course developed a deeper alignment with the charism and insights of St John Bosco. Along with these developments, Shekinah applied for, and after much detailed work, was granted Charity Status as a company in 2019. The course has trained approximately 300 adults over the past fifteen years. Many of these people have obtained jobs in pastoral and retreat centres and a few have set up their own retreat group. Shekinah is very grateful for the financial support received from the Salesian Sisters Ministry Fund.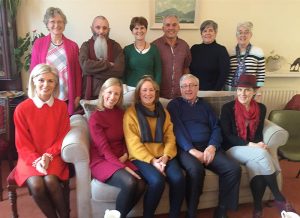 On the 1st February 2020 those involved as presenters, coordinators and some participants gathered at the Salesian Sisters house in 40, Morehampton Road, Dublin. The purpose of the gathering was to celebrate the past, to take stock of the present, to evaluate the appropriateness of the present structures and plan for any future development. The place of this meeting was also very significant as it was the day following the feast of St. John Bosco and the Salesian Sisters are celebrating the Centenary of their presence in Ireland this year.
This review of the course was important because as Pope Francis has reminded us, more than once, we live not just in a time of epochal change but in a change of epoch. Shekinah, therefore, must change and adapt, where necessary, to the rapid cultural change which asks new and challenging questions, not least of which, arise from the disaffection of many young people with the institutional church.
The review exercise was critically facilitated by Mr Paul Kelly (Director of Partners in Change), who was able to look at our organization with a more objective eye than those of us involved in it. There is the possibility of the course expanding to other centres. That is, the Shekinah course may be organized and presented, in other parts of the country, by past participants working under the Shekinah name. It is necessary, therefore, to be very clear about what we stand for, as well as, our vision and ethos. Mr Kelly suggested strongly that we should look again at our Mission Statement, Vision Statement and Core Values. It is necessary to restate them anew, to avoid ambiguity going forward, and so that we are all clear of what we are really about and what our aim is.
As a result, it was decided, that we all meet again, to look at how we can better manage our organization and gain more clarity about future directions and possibilities. This meeting has been arranged for Saturday May 2 with a planning meeting on February 20. Dr. Cora O'Farrell has secured rooms in St. Patrick's College DCU and Dr. Anne Codd has agreed to facilitate the work. We eagerly anticipate such a meeting.