How Salesians in Ireland, through our Mission Office, can support young people in need across the globe.
The Salesians first arrived in the Palabek refugee settlement in Uganda, in June 2017 – two months after war broke out in South Sudan:
The troops were advancing so fast that although we knew what was going to happen and we were prepared, we fled with what we were wearing at that time. We lost many friends along the way, I travelled with my wife and two children and tried to organise the march and keep calm the 6,000 people that fled that day

Robert Ocan, a young professor of science and leader of the refugees in the Palabek settlement.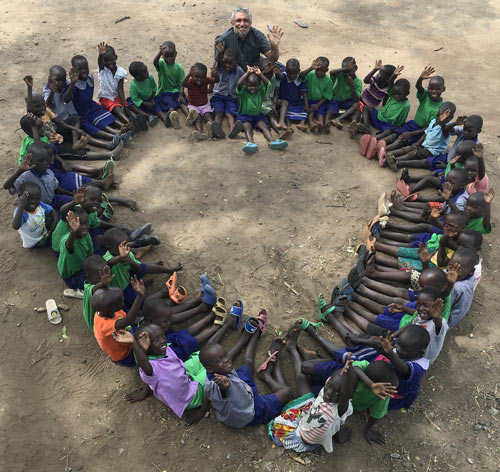 Working with the refugee agency, UNHCR, the Government of Uganda and the United Nations organized an open field of ​​400 square kilometres. Each local family was given 30 square meters, materials to build a simple home and tools with which they could grow a small garden. In the beginning, Salesians were living with the refugees in the huts.
Salesian missionaries are the only people who both live and work in the Palabek refugee camp on a 24/7 basis. Their work is supported by over 40 other organizations and NGOs that arrive at the beginning of each day and leave late in the afternoon.
Empowering People, Building Hope
Since they arrived, Salesian missionaries have established over a dozen chapels, four nursery schools, youth centres, a technical school, sports activities and catechesis classes. They have worked on the distribution of food to each of the settlement's schools and organised empowerment workshops for the women of the camp.  Don Bosco missionaries lead the way in terms of the settlement's education programmes – with 720 students in nursery schools and 750 each semester in the technical school.
The biggest illness suffered by refugees is having nothing to do. That is the hardest thing for someone who was a professor, lawyer, doctor in his country. Time passes very slowly and there is a risk of falling into alcoholism or being recruited again

Ubaldino Andrade (known as 'Father Uba'), a Salesian missionary in Palabek.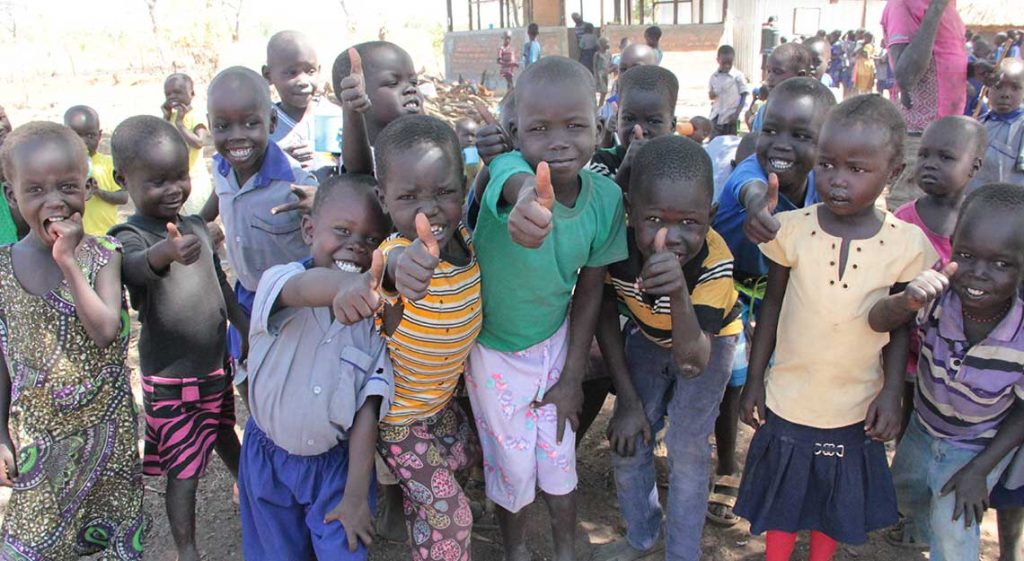 Father Andrade describes how the missionaries try to ensure that the little ones keep attending school, that they receive at least one meal a day and that the young people are given the opportunity to learn a trade in the technical school.
The Palabek refugee camp backs up what is proven time and time again: that refugee settlements are in the main made up of women and children. World-wide almost 90% of people fleeing war are minors, young orphans and widowed women.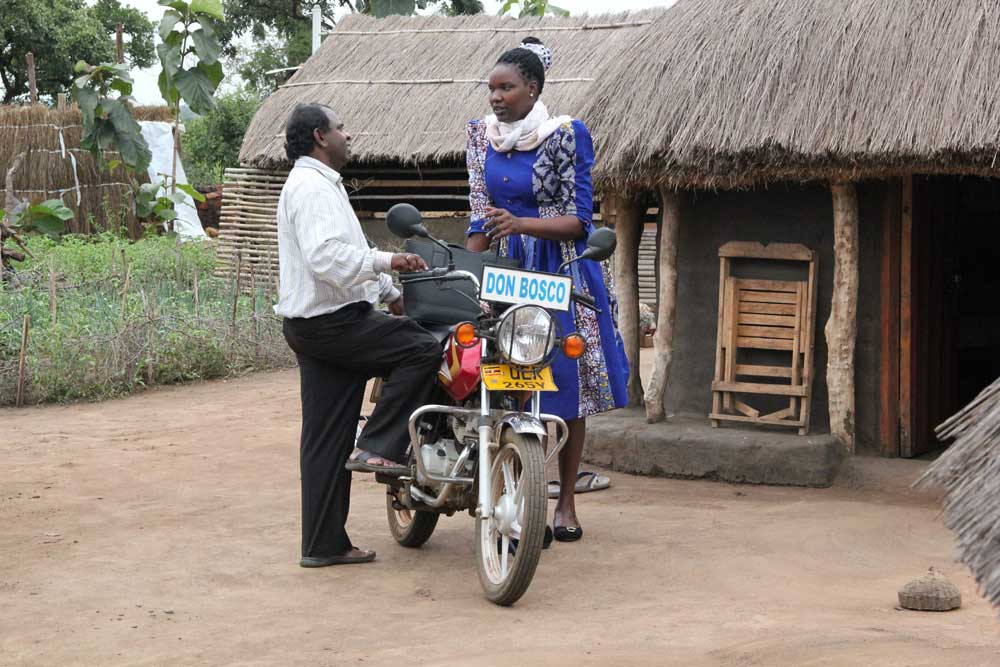 23-Year old Gladys is one of these women. With a two-year-old son she shares the dream of all her fellow-refugees: peace. In the meantime, she is learning new skills – as the only woman in the motorcycle repair class of the Don Bosco Technical School in Palabek. Gladys also uses a small sewing machine to fix clothes and, whenever she can, she 'escapes' by motorcycle to South Sudan to see her mother and son.
Uganda is a generous country with an open policy towards the refugee population. Last year alone it hosted double the number of refugees who arrived in Europe by sea – and currently the country is home to more than 1.2 million refugees, most of them from South Sudan. The journey ahead is long and there is much work to do, but Robert Ocan believes the end of the war will come:
I have hope in peace and I am optimistic because Don Bosco is helping to create a new generation of young people: the generation that brings peace. Don Bosco offers training, provides a great humanitarian and pastoral service and, most importantly, gives us hope in the future and confidence in our capacities.
Palabek has so many stories to tell, but one theme runs through all – Don Bosco brings hope for a better life to refugees – and all can contribute to this with prayer and practical support.
In 1875 Don Bosco made some recommendations to the Salesian missionaries as they departed from the Church of Mary Help of Christians in Turin for the Argentine Republic. Included in that advice was: Take special care of the sick, of the young, of the old and of the poor; and you will win the blessing of God and the goodwill of people.
His words have been proven true once more as we have been inspired by the generosity of people in their response to our appeal. The total donations for Palabek amounted to €12,721.87. The funds have been sent to Don Bosco Mission in Palabek to help young refugees with their education and training.
Like Don Bosco, we pray: God bless and recompense all our benefactors. Without you, we can do nothing.
Donate to Salesians Ireland
We are so grateful for the generous support we receive. If you would like to make a donation please fill out the form below.
Donate to Salesians Ireland