After 9 years of conflict, the war in Syria continues to have a huge impact on children and young people.
Inside Syria today, 4.5 million Syrian children are in need of humanitarian help. Their needs are complex and demanding. Resources remain limited to meet their needs. Half of Syria's health facilities are not functioning at all or only partially. Two out of five schools have been destroyed leaving over two million young people without proper access to education. There is an immediate danger of these young people becoming the next lost generation in our world today.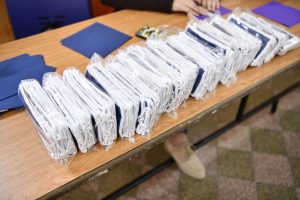 While the outbreak of COVID 19 in the country has led to the cessation of most military operations, Syria's economic situation has continued to deteriorate. Lockdown restrictions have brought vulnerable Syrian households closer to the brink of financial ruin. Severe contraction of the national economy has eliminated tens of thousands of jobs. For Syrian families, these depressed economic conditions could not have come at a worse time.
From the very beginning of the conflict to this present day, Salesians have remained in three Syrian centres: Damascus, Kafroun and Aleppo.
In Damascus, the Salesians run a daily oratory providing humanitarian, recreational, educational, emotional and spiritual support to 1300 young people.
The Salesians with the help of Salesian Cooperators run another centre in Kafroun, in the west of the country. Since 2009, this centre is being used to provide young people and their families with the opportunity of a holiday while being able to access some educational supports. Many of these young people form part of the 2.6 million children that are internally displaced in Syria due to the conflict.
Much of the work of the Salesian Oratory in Aleppo started during the war time. In the words of Fr Pier Jabloyan, director of the Salesian house: "When we realized that this war would last a long time, we felt it was our duty to look even more closely after the young children of Aleppo". To this day the Oratory provides a safe space where a thousand young Christians, of different religious denominations, gather together for catechism, sports, summer activities and after-school activities.
At the heart of the Salesian work in both Damascus and Aleppo is the provision of supports to help teenagers and young adults acquire the skills that will enable them to start their own business with a view to supporting their own families.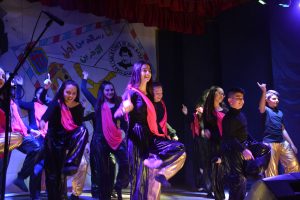 Joni Azar, from the Salesian oratory in Aleppo, is 28 years old, loves theatre and dance and has always dreamed of having an art space of his own, where he can transmit his passion and art to young people. For this reason, he applied for a Don Bosco of Syria project to support youth entrepreneurship. He won the grant and had already identified the right space to cultivate his dream, developed the initiative's marketing plan… but Covid-19 arrived.
"The financing of the project by the Salesians was the light at the end of the tunnel for me and I followed it with passion… Unfortunately, we had to pause everything for two months and wait until the situation improves," he says.
With the help of some friends – given that the current condition does not allow him to hire skilled labour – he started some small jobs, such as repainting the premises. But considering that his dream is about shows, with the presence of many people for rehearsals and performances, Joni knows that the restart is not around the corner.
"We have stopped, now we cannot do much… We are waiting for some good news to be able to start all over again," he concludes.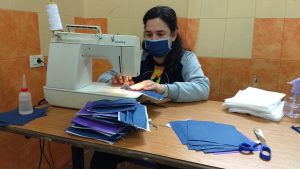 Another beneficiary is Murhaf Haddad from Don Bosco Centre in Damascus. He is 38 years old, married and has two children. Haddad owns a warehouse that specialises in the distribution of dairy products, especially cheese. His business has also been hit hard by the pandemic. "In the COVID-19 circumstances, we have two options, either to close the shop, and when I reopen it, it will be as if it's a new one, and lose all the year's work. Or, to start selling other types of products, not just cheese, for example vinegar or bags, but still I cannot afford this option due to the financial difficulties, especially now everything is being paid for by cash and no one accepts any delays."
These are just two personal stories of which there are many more associated with the Salesian work in Syria. Despite the challenges and many needs, we as the Salesian family will continue to follow in the footsteps of Don Bosco seeking to bring hope to as many of these young people as possible.
We wish to offer an opportunity for you to contribute to this with your prayers and where possible with material support. We thank you in the name of Don Bosco and on behalf of these young people, and pray God's blessings on you for your thoughtfulness.
Thank you very much for all your support given for the Salesian Work in Syria. This campaign is now closed and the total amount raised was: €10,007 .
If you wish to support Salesian Work please donate using the form below. Or Visit our Stories page to see most recent campaign. We are very grateful for your support, both financial and spiritual.
Donate to Salesians Ireland
We are so grateful for the generous support we receive. If you would like to make a donation please fill out the form below.
Donate to Salesians Ireland