Syria – Salesians in Aleppo open their doors to support earthquake victims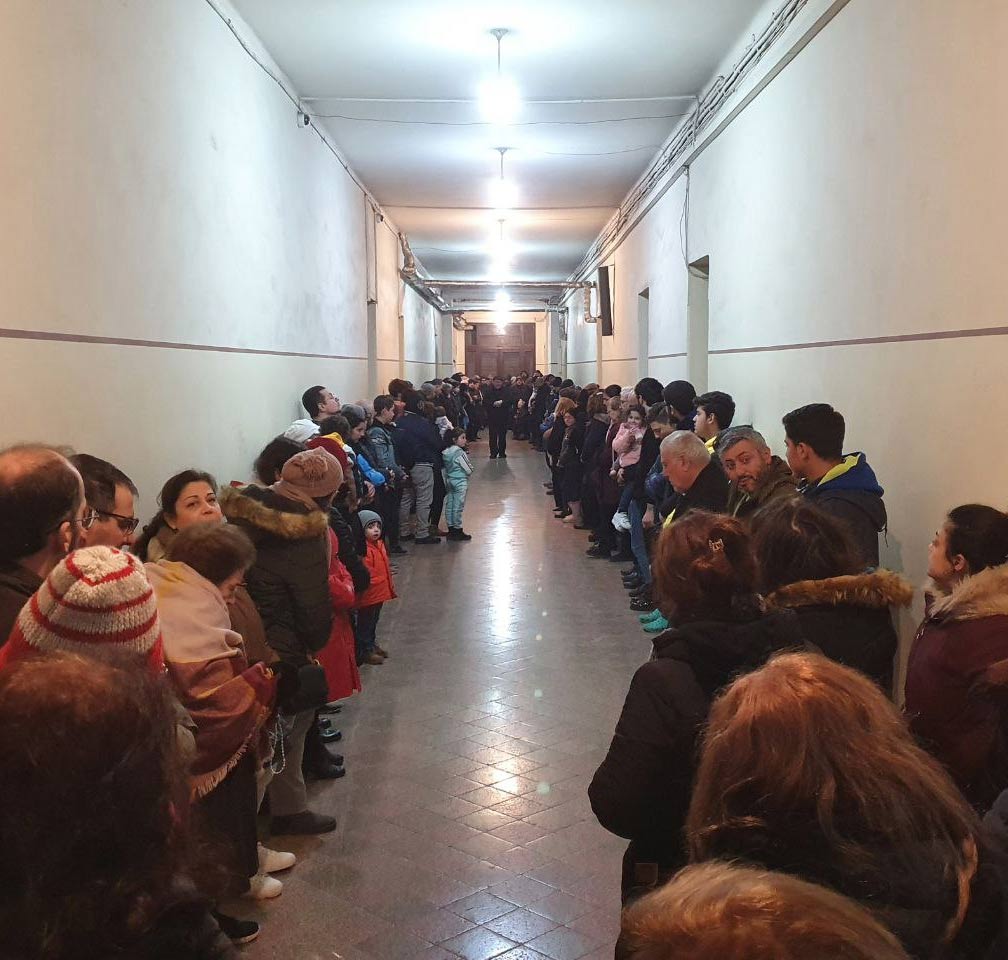 The devastating earthquakes that struck Syria and Turkey on the night of February 5-6 (magnitude 7.8) and on February 20 (magnitude 6.4) have had a huge impact and have filled people with fear. A recent interview with Fr Dani Gaurie, a Salesian priest in Aleppo, gives us some insight into life in Syria following these earthquakes.
He describes how he and the three other Salesians in the community have been making space in the Salesian House for those who have lost their homes: "We have opened every single room to find a place for everyone, reserving the rooms for the elderly. We have occupied all the halls, the church hall, the computer room, the corridors." They are providing food, mattresses, and blankets, as well as giving young people the chance to relieve their stress by playing sports such as football, basketball, and volleyball.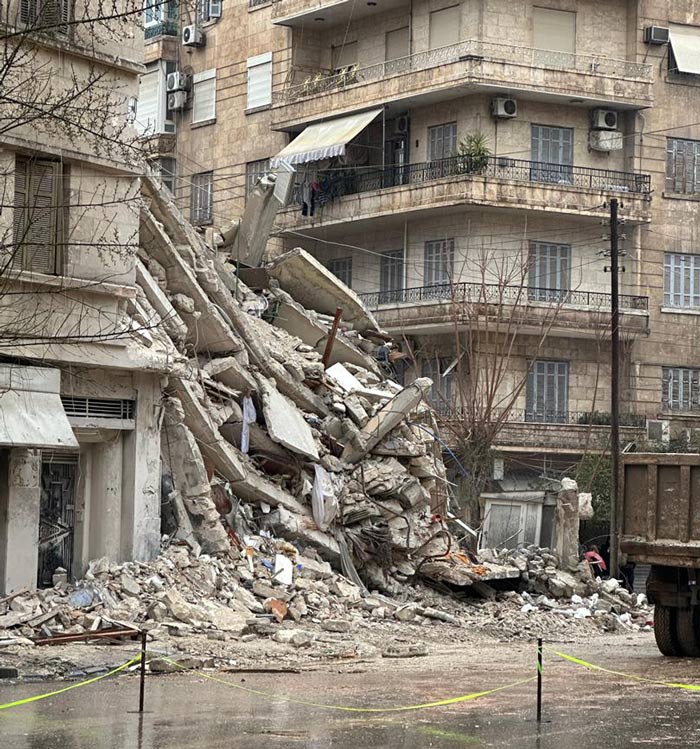 He also explains the challenges around inflation, with the exchange rate at 7,300 lire for 1 dollar, as opposed to 48 lire for 1 dollar (the rate 10 years ago). "The difficult economic situation and inflation are having a negative impact on people's lives… The economic sanctions imposed on the Syrian government have something to do with it, but it is above all the poor people who suffer the harshest consequences."
Amid such difficult circumstances, Fr Dani tells us, "Now the biggest challenge is to convey a little hope, because there is so much desperation and fear on the part of the people. We try to do it every day with Holy Mass, with those who come to the oratory. After dinner, we started having an evening of songs to change the climate, trying to melt the fear and this ice of despair, transmitting some hope and joy."
During this season of Lent, Fr Dani's message to those around him is that "fasting this year is not linked to what they will eat or not eat, but above all it is an opportunity to make a qualitative leap and start again with hope… wanting to continue to love life even if it seems impossible."
Please help the earthquake victims in Syria!
Donation form below.
"
Zeina Chahoud - Animator in Aleppo - Civil Engineer




Testimony- 2nd day in the oratory

After the earthquake, hundreds of people went to the oratory fearing new tremors and damage, by evening there were about 450 people, half of them are children and elderly. Everyone tried to give a hand, helping with the distribution of blankets, food, drinks. The animators spent all day and night comforting and standing beside so many frightened children. No one spoke of anything else beside the earthquake, sharing their fears, but being with the Salesians gave hope and comfort to everyone who were there.
"
Cezar Ward - Salesians Animator, Doctor, Surgical Resident

Immediately after the earthquake, I was called to the hospital for first aid.
"I don't know what to say, I'm tired and confused after so many hours of receiving and first aiding earthquake victims, trying to console and reassure everyone who arrived, at the same time the scenes I witnessed broke my heart. We saw floods of people arriving in the emergency room, and cases that we thought were hopelessly saved for myriad reasons - one person who jumped from the 6th floor is still alive and almost unharmed, another was hit by a stone and is still able to walk. A 1.5-year-old girl was under the rubble all morning, but they managed to pull her out without damage. These are bright signs of God that speak of his mercy, even when all around is dark.
Donate to "Syria Earthquake Appeal"
We are so grateful for the generous support we receive. If you would like to make a donation, please fill out the form below:
Syria Appeal
€107,804
of
€150,000
raised