Stories
Helping Families Displaced by Conflict in DR Congo
Please help the Salesian Mission in DRC
Read More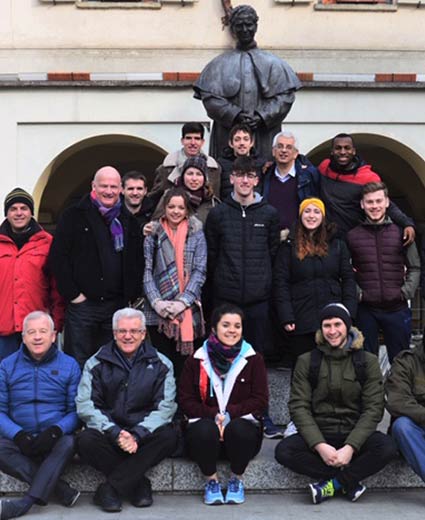 Welcome
A Friend to Young People in Ireland, A Focus on a Better World
Salesians Ireland is this country's Province of the international religious order known as the Salesian Society of Don Bosco. Worldwide we as a religious order have over 16 000 members – Brothers and Priests, working in 134 countries.
Wherever we go in the world, and no matter the lives we touch, our mission and goal is the same: to be a friend to all young people, and to God.
Our mission
Stories
Salesian Past Pupils and Friends of Don Bosco
Stories
The Salesian Cooperator
Stories
The Salesian Sister
Stories
The Salesian Priest
Stories
The Brother Salesian
Get involved
Volunteer
Your opportunity to participate in the Salesian Mission – both in Ireland and abroad.
Learn more
Student Placement
Enquire with us about Student Placements
Vocations
Could God be calling you to share in His dream for the young?
Learn More
Salesian News and Updates